we make
healthy eating
ridiculously

simple
healthy prepared meals delivered
• save time, money & effort
• lose weight
• 100% gluten-free menu
• no subscriptions required
meal plans
Are you searching for healthy prepared food delivery? Look no further! Our meal prep services in St Louis are the answer to your question, "Are there healthy meals near me?" We offer a range of customizable plans that cater to your dietary preferences and needs. Our goal is to provide you with nutritious and delicious meals, prepared with fresh and high-quality ingredients. Whether you're looking for convenient meal prep options or searching for healthy foods near you, we've got you covered.
how it works:
order online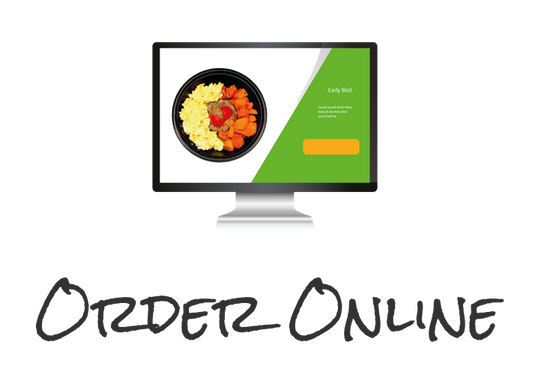 orders made by 7pm will be delivered or ready for pick up the next day between 5PM and 8PM. or stop in and choose from our ready to go meals in store.
customize
we're happy to make substitutions for how you like your meals and the way you want your food, and we encourage a free consultation with one of our wellness coaches.
pickup/delivery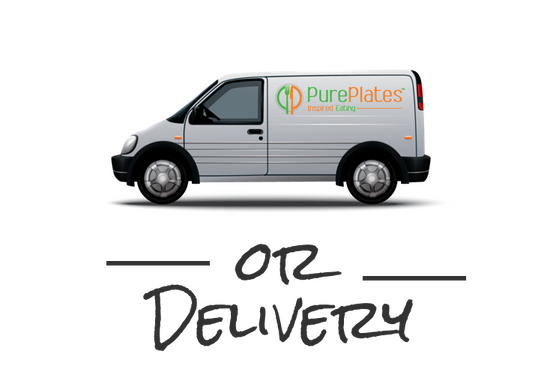 select the day & time you would like to pick-up or have your meals delivered.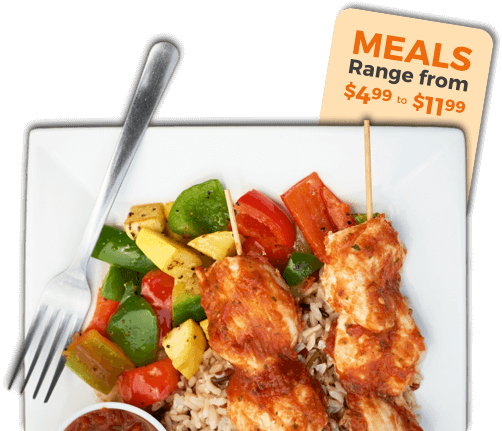 What's in our meals
(and what's not)
Farm Fresh, Organically Sourced Produce
Low Allergen
Clean Meats
100% Gluten Free
Keto, Paleo, and Diabetic Friendly
Non-GMO Grains
No Butters, Margarine, or Processed Oils
No Added Sugars or Sweeteners
Sustainably Sourced Seafoods
Best of All, WE PREPARE IT FOR YOU!
want to make healthy eating and meal prep less stressful?
See if these common meal prep issues sound familiar?
do you worry about your long-term health?
Trouble making sense of all the diets out there?
don't have time to prep your own food?
does understanding nutrition make your brain hurt?
are you over feeling like crap?
tired of looking for new recipes?
spend a lot of time cleaning your kitchen?
frustrated always having to go to the grocery store?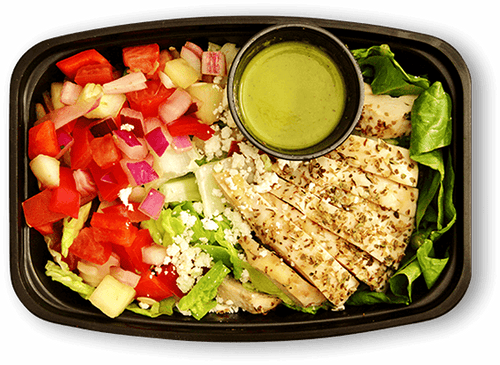 Introducing Pure Plates: Your Go-To for Meal Prep Services St Louis and Healthy Foods Near You!
Are you searching for "meal prep services St Louis" or "meal prep near me"? Look no further than Pure Plates! As a dedicated meal delivery service in St. Louis, we stand out from the rest with our commitment to fresh, organically sourced ingredients and nutritionally balanced meals. Our convenient grab-and-go meals come in BPA-free microwave-safe containers, ensuring both quality and convenience.
With each prepared meal delivery, you'll find clear labels detailing nutritional information and ingredients, making healthy eating a breeze. We take pride in offering meals that are 100% gluten-free, under 600 calories, low sodium, and low glycemic. As one of St. Louis' top healthy places to eat, we strive to make meal prep, healthy fast food, and clean eating simpler than ever. No matter your dietary preferences or needs – whether you're gluten-free, paleo, keto, diabetic, vegetarian, vegan, or following a plant-based diet – we have customizable options just for you. Say goodbye to the time-consuming tasks of shopping, cooking, and planning. Let us take care of your meals, so you can enjoy a healthier, happier, and more productive life! Experience the convenience and health benefits of Pure Plates today. Explore our menu and order your healthy prepared food delivery now!
what customers are saying...
In 6 months, I'm down 62 lbs and I'm losing 3-5 lbs a week. Not only that but my diabetes is completely under control. Last summer my A1c was 11.4 and now it's normal. Thank you Pure Plates you have given me a whole new life!
-Jim
Before starting Pure Plates, I had 50 annoying health issues! They are all gone, I've lost 18 pounds, I've never felt better in my life and I can't thank Pure Plates enough!!
-Sandra Keifer Rothermich
When I started Pure Plates in early May I weighed 300 pounds. My goal was to lose 75 pounds by Halloween and 100 by Christmas. Today, 9/6, I weigh 217 pounds, OVER 80 POUNDS LOST IN 4 MONTHS.
-Lee R.